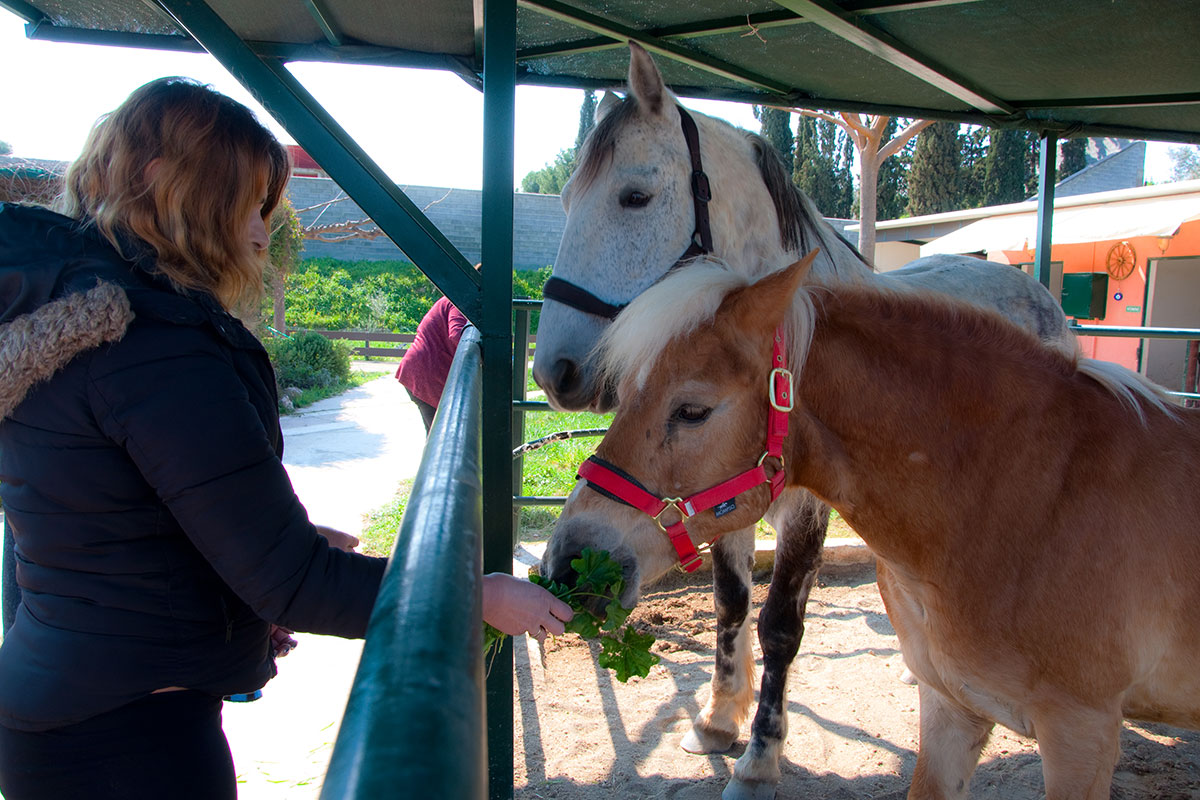 The residents learn the basic safety rules for interacting with horses. First, they learn how to ride on a horse simulator, in a context of training and therapy. There is a horse riding path on the premises and a stable that hosts two particularly well trained horses, especially chosen for the purposes of equine therapy for people facing certain challenges.
The second stage of the programme involves orientation activities regarding horse grooming and care such as brushing and combing, hoof picking, providing food and water.
During the third and last stage, the residents of the Boarding House who are deemed capable are trained in horse riding, thus gaining the full benefits of the programme.
The Equine Therapy Programme is a distinguished innovative action within a Psychosocial Rehabilitation Unit, the benefits of which have been acknowledged in international conferences.